Note This method does not support UEFI BIOS + GUID partition table boot。
Before you install
1.Download the installation image releases.ubuntu.com/precise
2.Free hard disk space is greater than10GB;
3.Burn mirror used at least 1G U disk or the size of the blank CD-RW,If your computer supports USB device boot options you can choose U disk to install,otherwise, use the CD to install;
4.EasyBCD, Because different boot Ubuntu and Windows, not recommended to use the Ubuntu boot to start Windows, in the Windows operating system to install EasyBCD;
Start the installation
1. Free space on the hard disk partition to install Ubuntu,If you are not using Windows Home versions, don't need to partitioning tool, Start Menu → Right-click on the My Computer → Manage → Storage → Disk Management (Local).If your D drive has 120GB free, you want to install Ubuntu with 60GB, right-click the D drive → compressed volume → In the window in the "Enter the amount of space compression" enter 60000 → Next until the end;
2.Burn Ubuntu Image to your U disk mirroring or CD-RW, you can use the system comes or using Nero to making a DVD. Using UltraISO making a U disk boot disk;
3.Restart the computer, boot from a CD or U disk;
At this time, please press the space bar on the keyboard; Then select a language;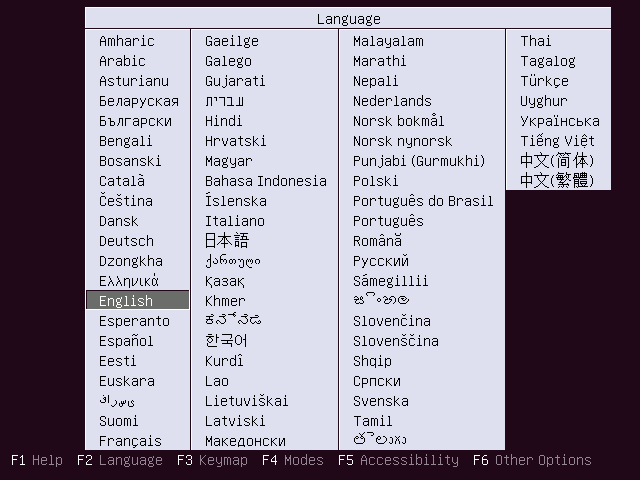 Select Install Ubuntu;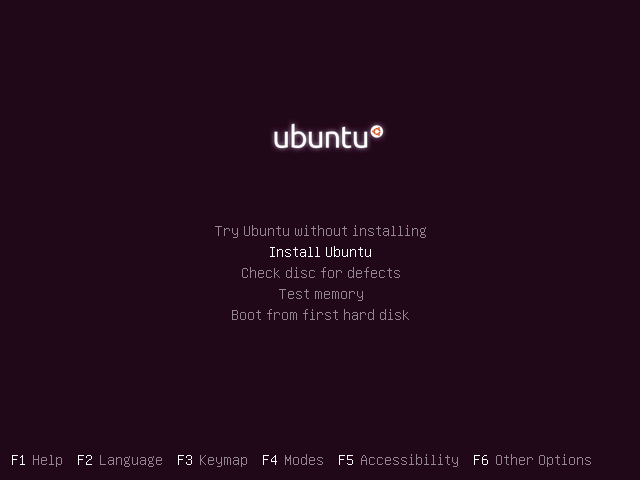 select a install language;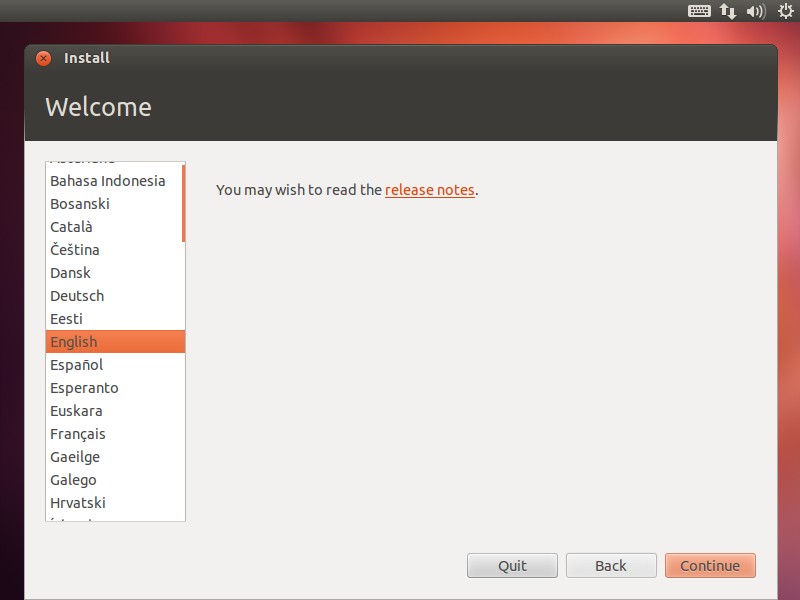 Select Install this third-party software;
Choose whether to connect to the network;
This step is very important, please choose Something else;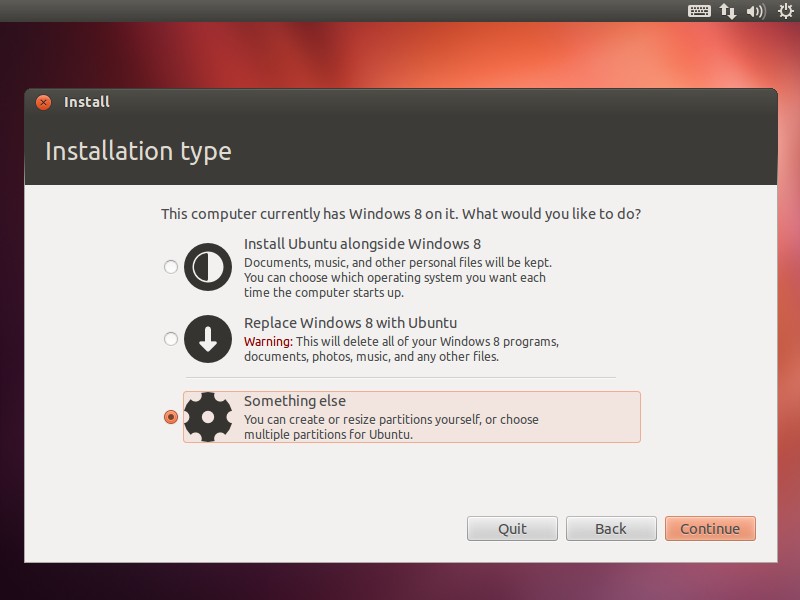 In the open Disk Management, you can see in Windows Disk Management Compression of free disk space free space,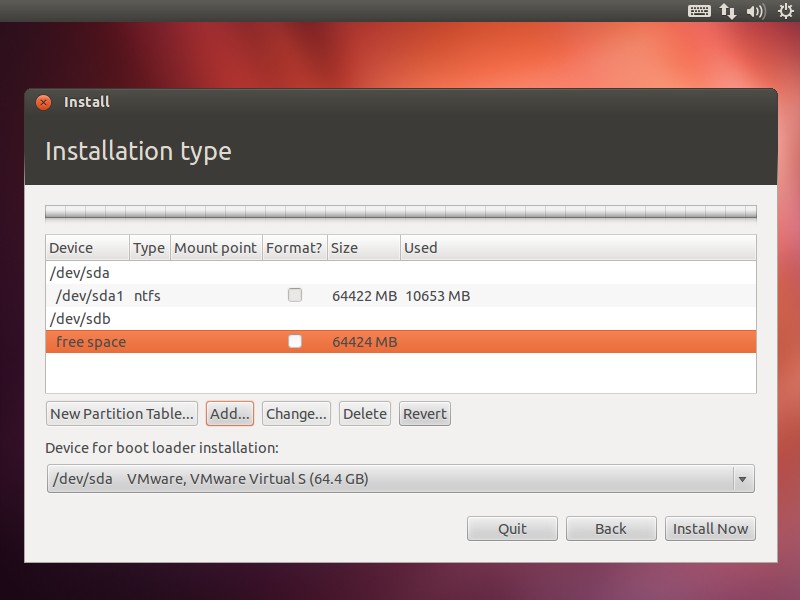 Then in this free disk space create Ubuntu partition disk partition,
Ubuntu Reference partition configuration
/boot 100MB-250MB;
/ Install the operating system and applications 10GB-20GB;
swap No mount point, virtual memory, generally not more than physical memory;
/home (Personal file partition)
Choose free space → add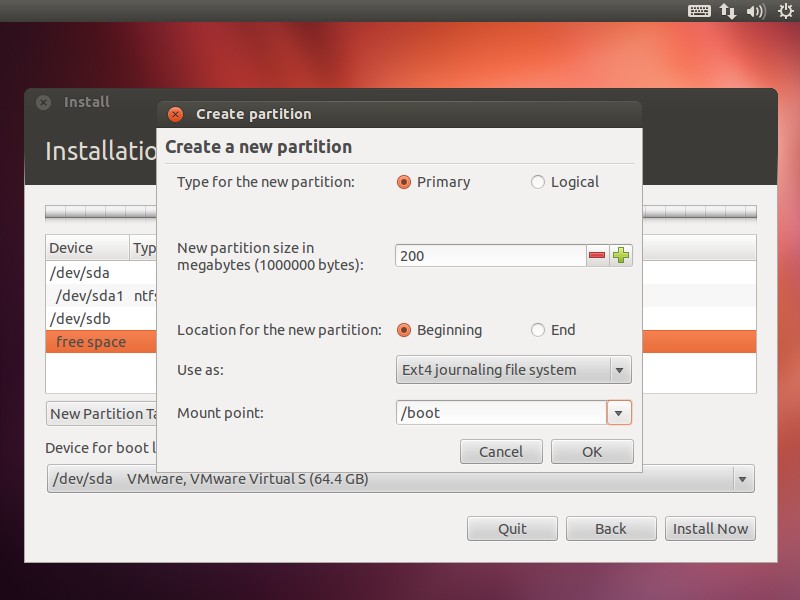 New partition size (Fill partition space),Mount point (Fill to mount partitions)→OK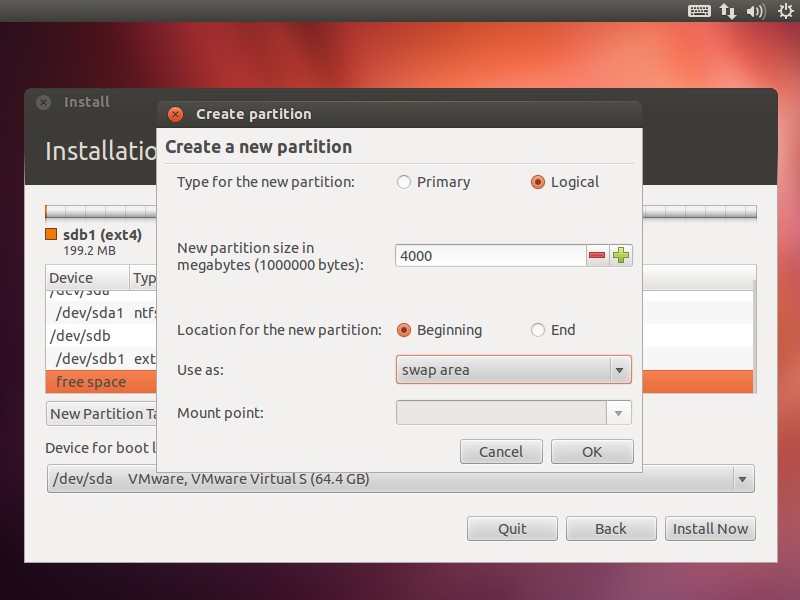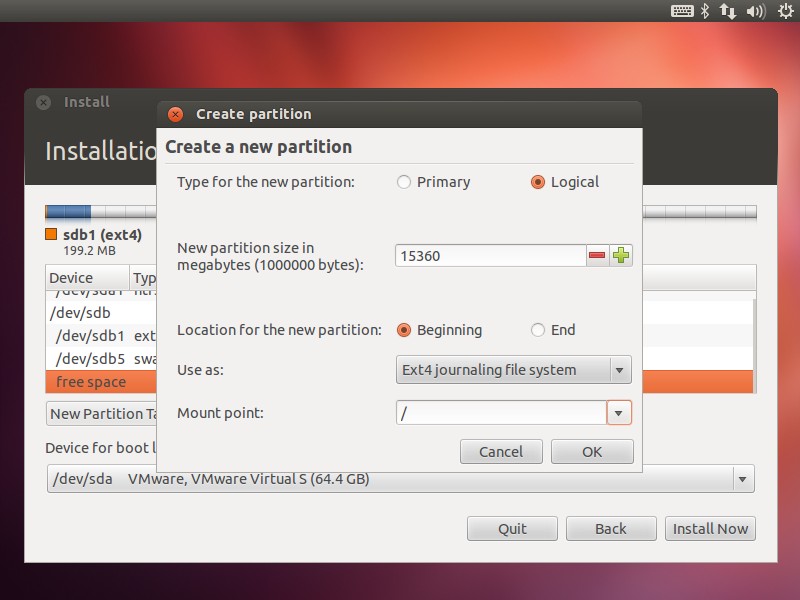 /boot , / , /home all created like this,swap To Use as select swap area;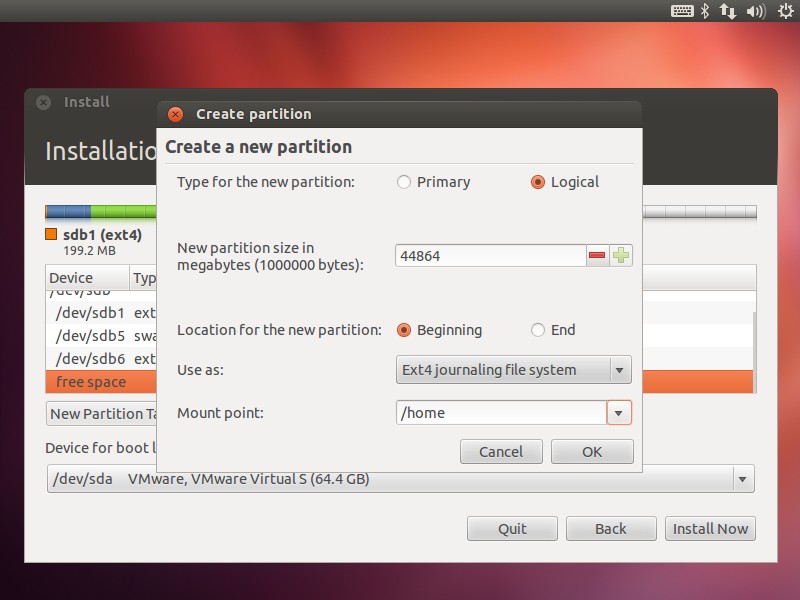 Partition setup is complete, make sure you have created /boot 's number, For example, I was /dev/sdb1(You may differ with my number)→In Device for boot loader installation Drop-down box, select the /dev/sdb1→Install Now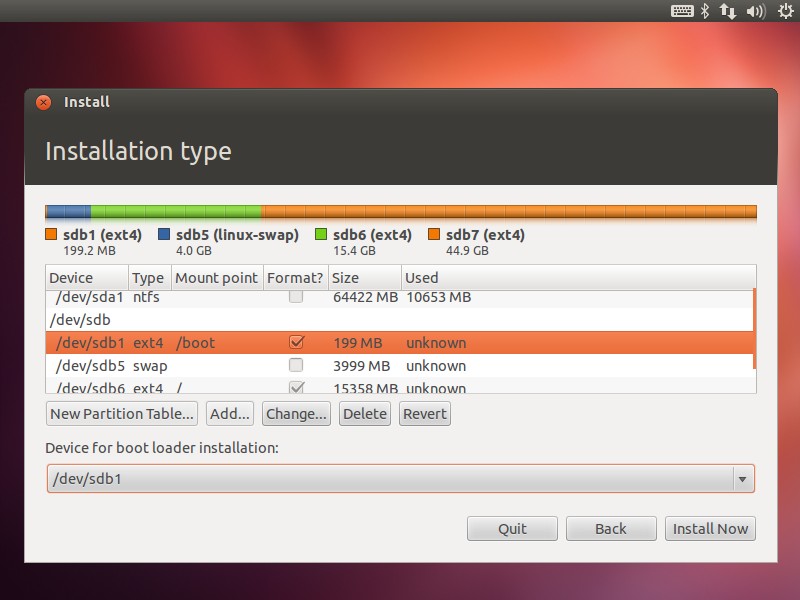 Next is the time zone, user name, and password settings(Linux Operating system password must be set)
After installation is complete, remove the boot media(CD or U disk) → Restart your computer directly into the Windows operating system, because we put the Ubuntu boot settings in the / boot, you need to use EasyBCD to create the boot to it.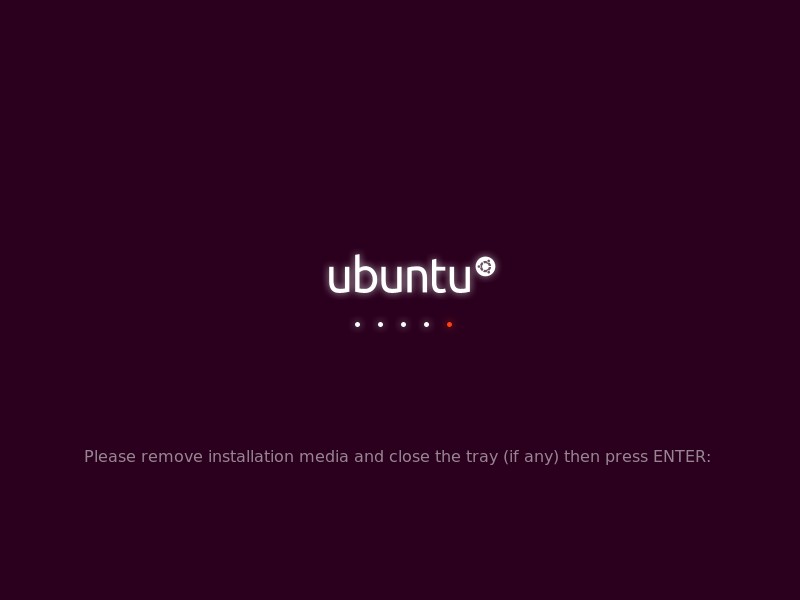 Open EasyBCD → Add New Entry → Linux/BSD → Item Name custom fill → Drive choose we just created /boot → Add Entry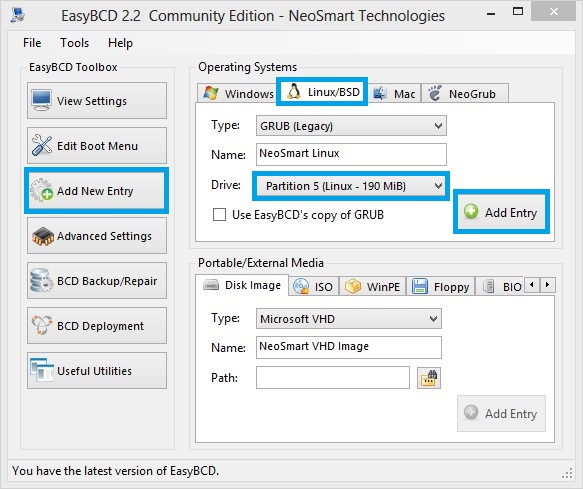 So far, Ubuntu 12.04 and Windows 8 dual system installation is complete.
When you're not using Ubuntu when, in the Window's Disk Management to delete the partition where Ubuntu, then remove the Ubuntu boot EasyBCD will not affect the Windows operating system.