Features and specifications
Processor Intel Xeon Processor up to 3.2GHz/533MHz front-side bus
Memory 512MB or 1GB/8GB PC2100 ECC DDR
Hard disk drive (HDD) Ultra320 SCSI hard disk drives
Networking Dual integrated 10/100/1000 Ethernet
Video ATI Radeon 7000-M video controller with 16 MB SDRAM video memory on the system board.
Power supply 332W 1/1 or 411W 1/1
RAID support Integrated RAID-1 (mirroring)
Configuration Rack/1U
Using the LSI Logic Configuration Utility program
The LSI Logic Configuration Utility program is part of the BIOS code. You can use it to: v Perform a low-level format of a SCSI hard disk drive. v Set a SCSI device scan order v Set a SCSI ID for a controllerNote: The integrated SCSI controller with RAID capabilities in the server supports only RAID level-1. Installing an optional RAID adapter provides additional RAID levels. See "Using ServeRAID Manager" for information about configuring the server for RAID operation. If you install a RAID adapter in the server, use the configuration method supplied with the RAID adapter to view or change SCSI settings for attached devices. Complete the following steps to start the LSI Logic Configuration Utility program: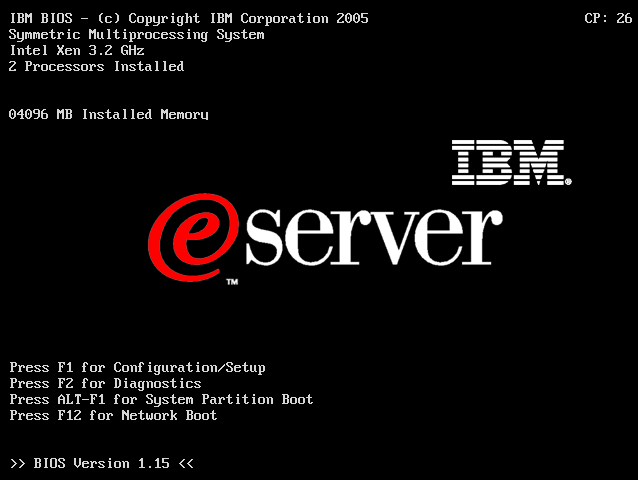 When the <<< Press to start LSI Logic Configuration Utility >>> prompt appears, press Ctrl C. Note: If an administrator password has been set, you are prompted to type the password to start the LSI Logic Configuration Utility program.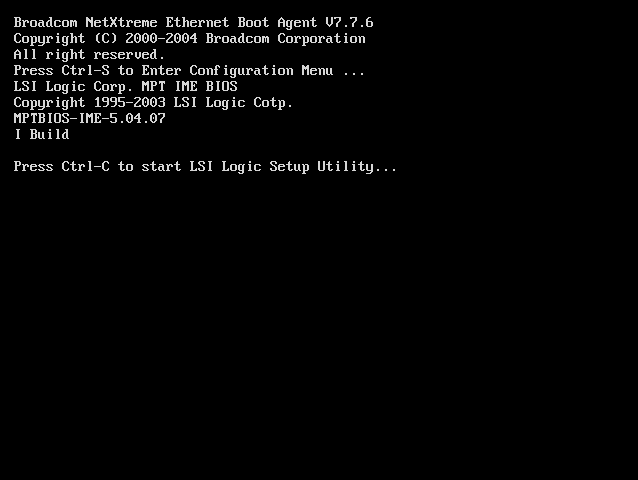 Use the arrow keys to select a controller (channel) from the list of adapters; then, press Enter.
Follow the instructions on the resulting screen to change the settings of the selected items; then, press Enter. The Device Properties and Mirroring Properties choices produce additional screens of parameters to review or change.Main Menu arrow keys to select RAID Properties press Enter.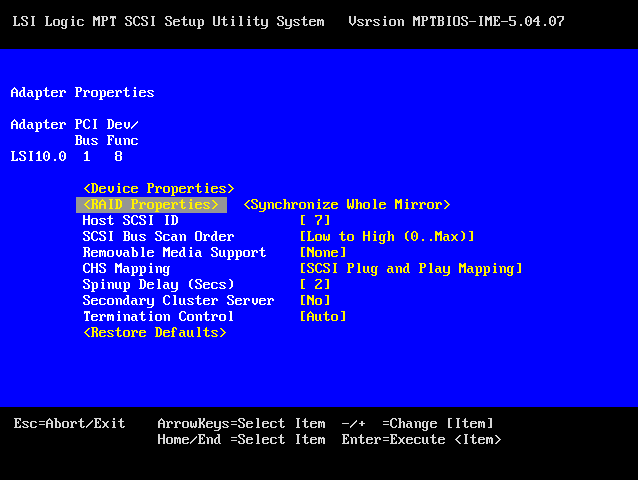 When Array Disk column under 'NO' , press + / - will be 'NO' converted to 'YES'.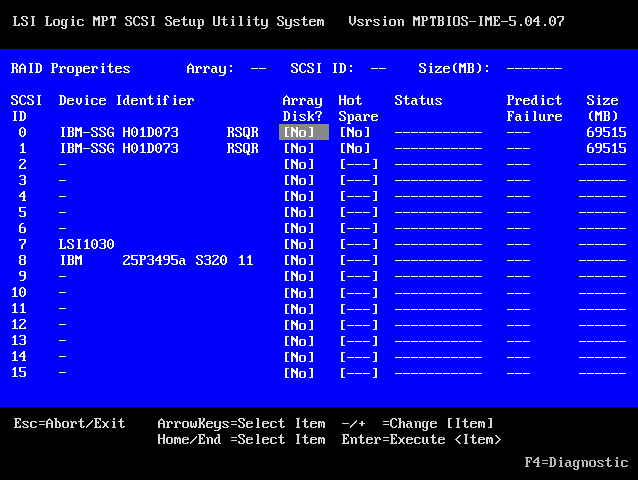 Press F3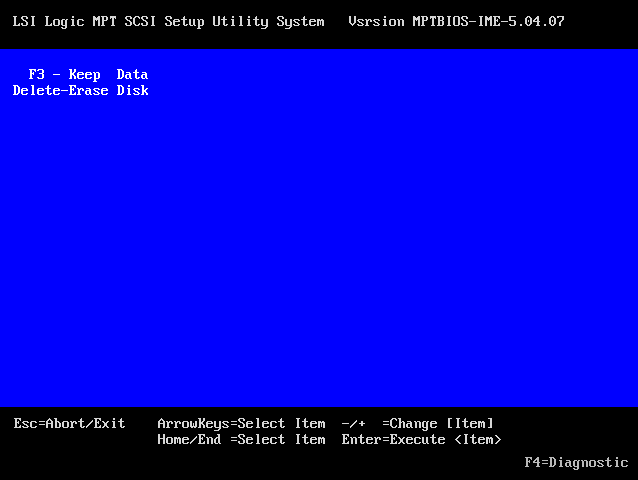 When the remaining array when prompted to press Del key.
Select Save Changes, Exit menu to save.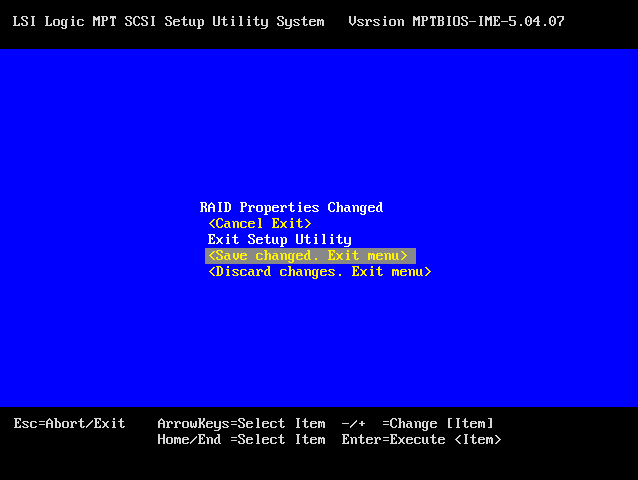 Press Esc to return, select Discard Changes, Exit menu and restart server.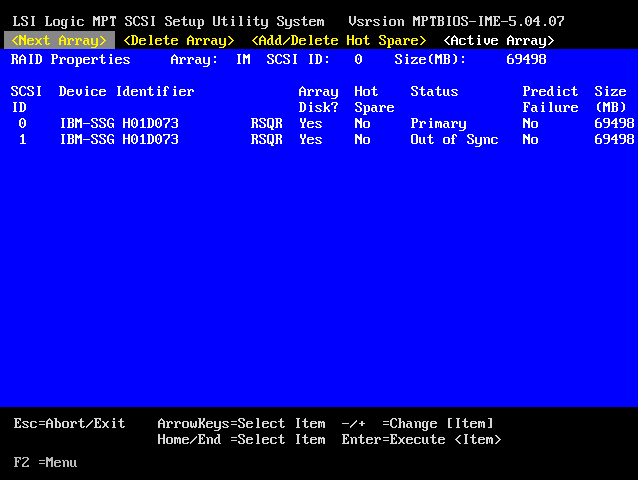 Delete RAID Disk Array
Press F2 or Tab key to select Delete Array.