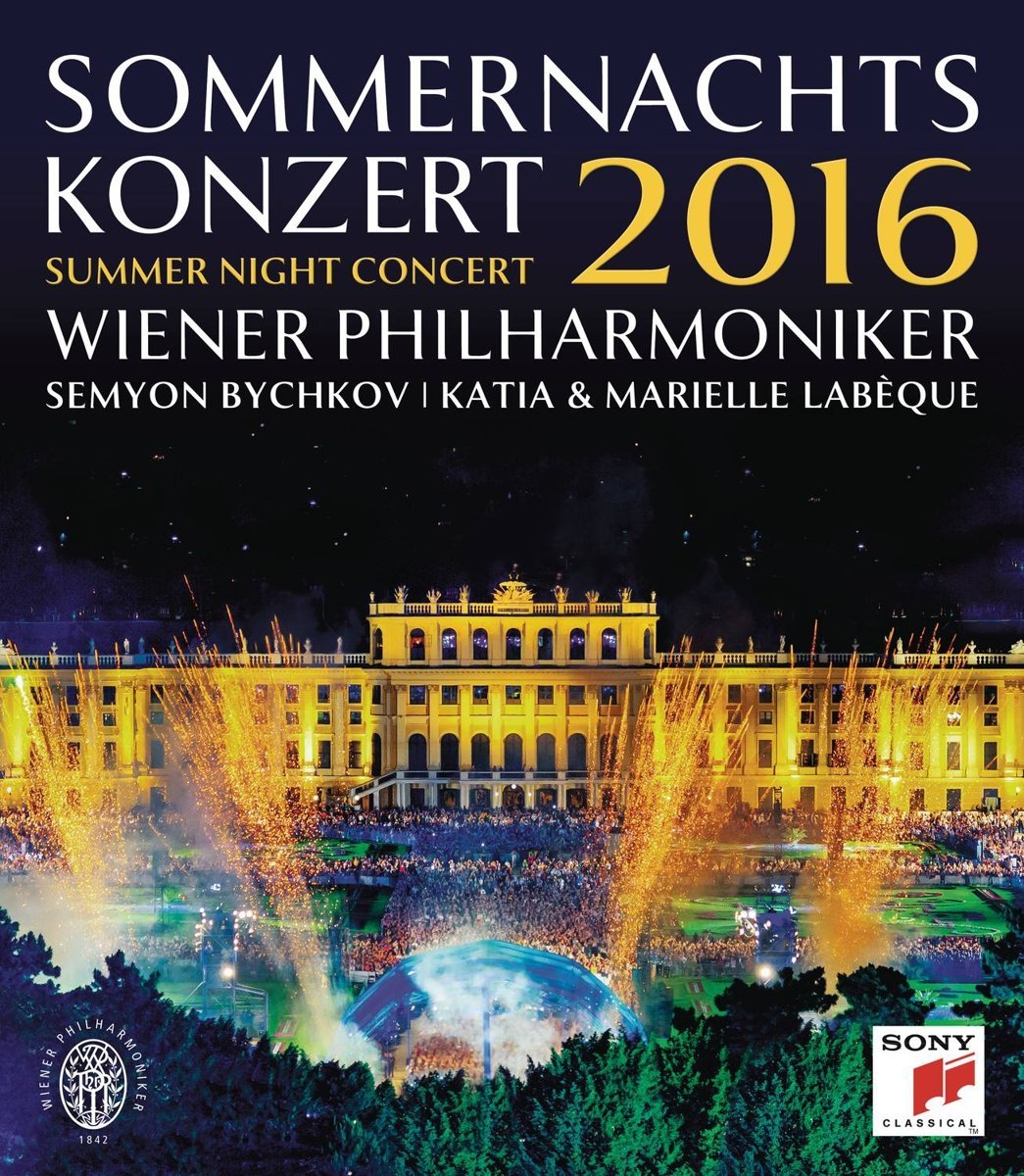 Date: Thursday, May 26, 2016
Time: 8:30 PM
Place: Schönbrunn Palace, Palace Gardens
(in front of the Neptune Fountain)
1130 Vienna
Conductor: Semyon Bychkov
Piano: Katia and Marielle Labèque
Music Program
Georges Bizet - Farandole from L`Arlésienne, Suite No. 2
Hector Berlioz - Rákóczy March from "La Damnation de Faust", op. 24
Francis Poulenc - Concerto for Two Pianos, D minor, FP 61
Maurice Ravel - Daphnis et Chloé, Suite No. 2
Maurice Ravel - Boléro, Ballet for Orchestra
Semyon Bychkov
Semyon Bychkov's approach to music making combines innate musicality with the rigours of Russian pedagogy.
With his time carefully balanced between the concert hall and the opera house, Bychkov conducts repertoire that spans four centuries.
Born in Leningrad (St. Petersburg) in 1952, Semyon Bychkov was 20 when he won the Rachmaninov Conducting Competition.
Two years later, having been denied his prize of conducting the Leningrad Philharmonic Orchestra he left the former Soviet Union where, from the age of five, he had been singled out for an extraordinarily privileged education in music.
Katia and Marielle Labèque
Katia and Marielle Labèque are sibling pianists renowned for their ensemble of synchronicity and energy.
Daughters of Ada Cecchi (herself a pupil of Marguerite Long), Katia and Marielle had a childhood filled with music.
Their musical ambitions started at an early age and they rose to international fame with their contemporary rendition of Gershwin's Rhapsody in Blue (one of the first gold records in classical music) and have since developed a stunning career with performances worldwide.
They perform regularly with the most prestigious orchestras.
Download Wiener Philharmoniker Summer Night Concert Schönbrunn 2016.mp4[720P] 2.07GB
Stream 0
Type           : Video
Codec          : H264 - MPEG4 AVC (part 10) (avc1)
Resolution     : 1280x720
Frame rate     : 25
Stream 1
Type           : Audio
Codec          : MPEG AAC Audio (mp4a)
Sample rate    : 48000 Hz
Bit per sample : 16
Bitrate        : 1536 kb/s