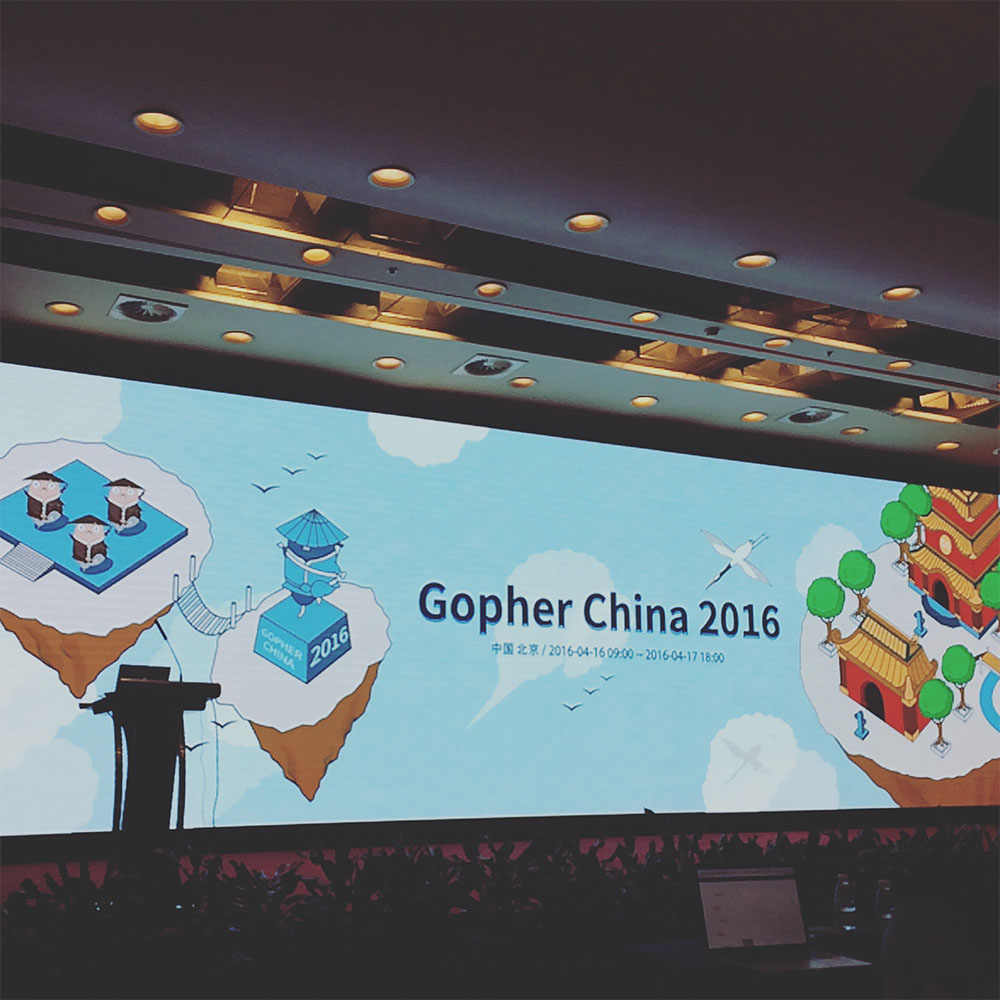 Gopher China 2016 is a major conferences of Go communities in China since 2015. This is the second session place at Beijing Asia Hotel on April 16th to 17th. I join conferences on second day. There are seven speeches on today:
Dave Cheney - How to Write high performance application
Xiaowei Wu - Aliyun, Go for CDN Services
Shiwei Xu - Qiniu, MicroService Management
Hongliang Sun - DaoCloud, Distributed Docker System
Bushuang Gao - Xiaomi, Xiaomi's Best Practice of Devops Platform in Go
Break
ZhaoChang - Grabtaxi Go testing CI and deploy
Jianliang Su - Netease, Go for Netease's Upload Acceleration in WAN
We can get presentation of these speeches from github.com/gopherchina.
As a novice of Go, in my opinion, Go build-in many powerful standard packages and easy to import third part package from package source. It just likes the premium version of C language because Go was also designed by a simple philosophy. Go has communities support with many developers and greate corporations such as Google. So I think use Go will become more widespread.