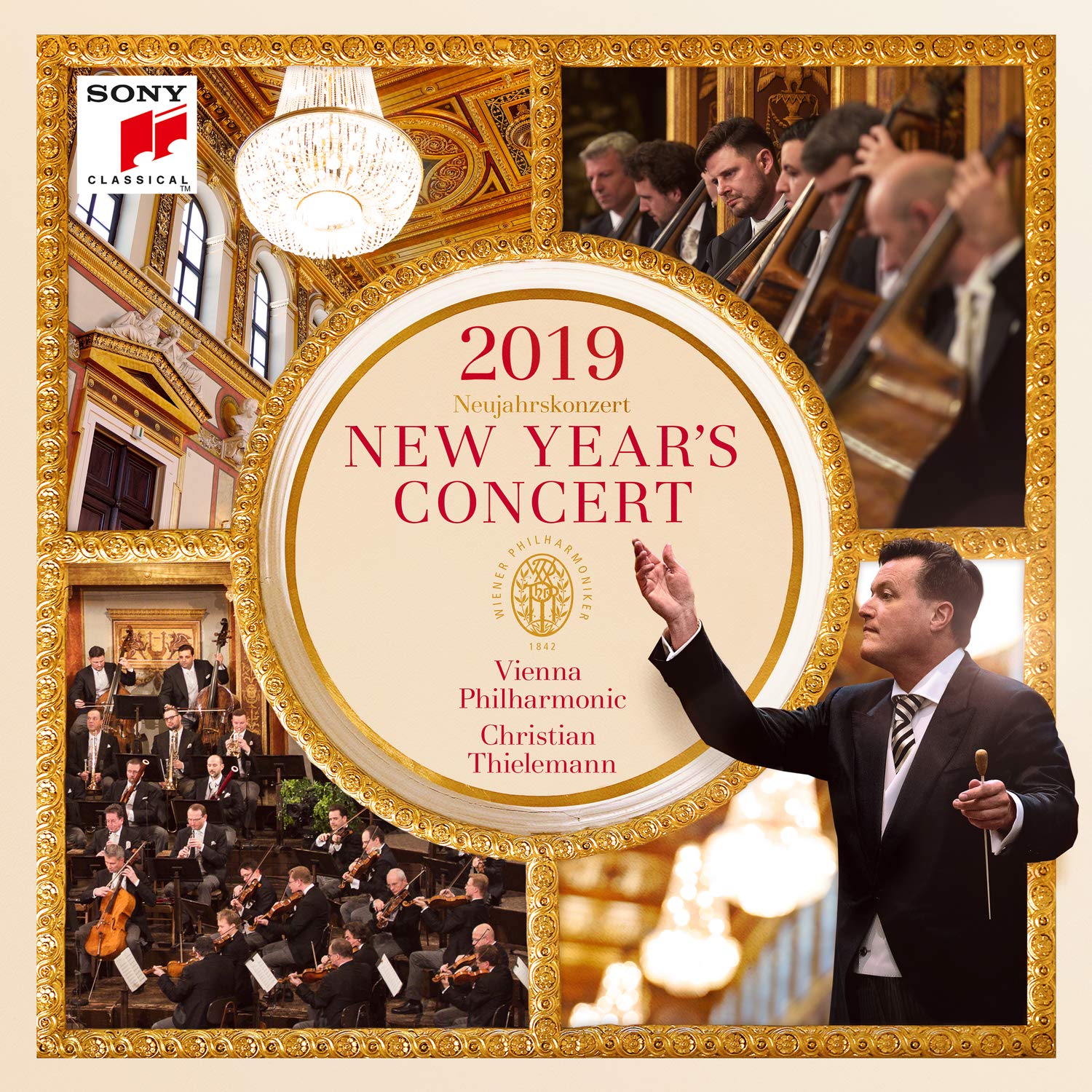 The 2019 Vienna Philharmonic New Year's Concert takes place on January 1, 2019, under the baton of Christian Thielemann in the Musikverein in Vienna. Christian Thielemann, Principal Conductor of the Dresden Staatskapelle and Artistic Director of the Salzburg Easter Festival, has since 2000 been a musical partner of the Vienna Philharmonic. The New Year's Concert 2019 represents Thielemann's first time to conduct this prestigious international concert event.
The 2019 New Year's Concert will be broadcast in over 90 countries and followed by as many as 40 million television viewers around the world.
Christian Thielemann
The 2018/2019 season is Christian Thielemann's seventh as Principal Conductor of the Staatskapelle Dresden. Following engagements at the Deutsche Oper Berlin, in Gelsenkirchen, Karlsruhe, Hanover and Dusseldorf, in 1988 he moved to Nuremberg to occupy the post of Generalmusikdirektor. In 1997 he returned to his hometown of Berlin to direct the Deutsche Oper until 2004, when he became Music Director of the Munich Philharmonic, a post he occupied until 2011. In addition to his current position in Dresden, Thielemann has been Artistic Director of the Salzburg Easter Festival since 2013, where the Staatskapelle is resident orchestra.
Program
Carl Michael Ziehrer
Schönfeld March, op. 422
Josef Strauss
Transactionen (Transactions). Walzer, op.184
Josef Hellmesberger, Jr.
Elfenreigen (Dance of the Elves), o. op.
Johann Strauss Jr.
Express. Polka schnell, op. 311
Nordseebilder (North Sea Pictures). Walzer, op. 390
Eduard Strauss
Mit Extrapost (Special Delivery). Polka schnell, op. 259
-- Pause --
Johann Strauss Jr.
Ouvertüre zur Operette "Der Zigeunerbaron (The Gypsy Baron)"
Josef Strauss
Die Tänzerin (The Dancer). Polka française, op. 227
Johann Strauss Jr.
Künstlerleben (An Artist's Life). Walzer, op. 316
Die Bajadere (The Bayadere). Polka schnell, op. 351
Eduard Strauss
Opern-Soiree (Opera Soirée). Polka française, op. 162
Johann Strauss Jr.
Eva-Walzer (Eva Waltz). Nach Motiven aus "Ritter Pásmán"
Csárdás aus "Ritter Pásmán", op. 441
Egyptischer Marsch (Egyptian March), op. 335
Josef Hellmesberger, Jr.
Entr'acte Valse
Johann Strauss Jr.
Lob der Frauen (In Praise of Women). Polka mazur, op. 315
Josef Strauss
Sphärenklänge (Music of the Spheres). Walzer, op. 235
magnet:?xt=urn:btih:ca5990ce1ba8ad56014fc3250bc9df3e57d17186&dn=Vienna%20Philharmonic%20Orchestra%20-%20New%20Year%27s%20Concert%20%202019%20with%20Christian%20Thielemann%20-%20MPEG4HD%20422%2BDUAL%20DolbyE%20-%20UPLINK%20%5BSRSL%5D